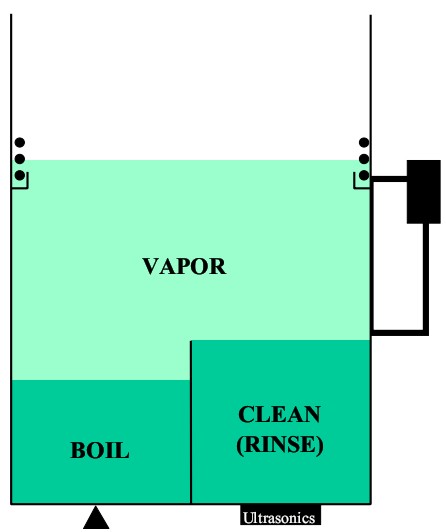 LENIUM ES is a high performance solvent cleaner designed to operate in open-top and vacuum vapor degreasers. This proprietary cleaner is a mixture based on n-propyl bromide (nPB), isopropyl alcohol (IPA) and stabilizers. Lenium ES是一种高效的应用于开放式和真空设备的清洗剂。由正溴丙烷(n-propyl bromide ,nPB),IPA和稳定剂组成!

LENIUM ES is effective in electronics defluxing applications, removing solder fluxes, pastes and ionic residues from circuit assemblies. It also effectively removes adhesives, buffing compounds, drawing oils, greases, hydraulic oils, lapping compounds, resins, inks, silicone oils and high melting waxes.

LENIUM ES is a drop-in replacement for trichloroethylene (TCE)三氯乙烯, HCFC-141b一氟二氯乙烷, HCFC-225, hydrofluorocarbons (HFCs), hydrofluoroethers (HFEs), perchloroethylene (PCE) and methylene Chloride (MeCl)二氯甲烷.

LENIUM ES is a non-flammable solvent, approved by the EPA's Significant New Alternatives Policy (SNAP) as an alternative to ozone depleting substances.

LENIUM ES leaves low surface residue and is safe for use with ferrous and non-ferrous alloys such as aluminum, copper and copper alloys, magnesium, nickel, steel, stainless steel, titanium and zinc. It is
also compatible with many polymeric substrates and elastomers.

LENIUM ES is supported by a global network of technical representatives, capable of solving the
industries most difficult cleaning applications.